What is the Freestyle INSIDER?
The Freestyle INSIDER is an evolution of the Freestyle Connection dedicated to learning the art of lifestyle design to tap into the highest level of performance.
The Freestyle INSIDER is a platform dedicated to sharing the information from the Freestyle methodology while building a tight-knit community to serve as a foundation for open dialogue and guidance on the practices around Self-Mastery and Movement.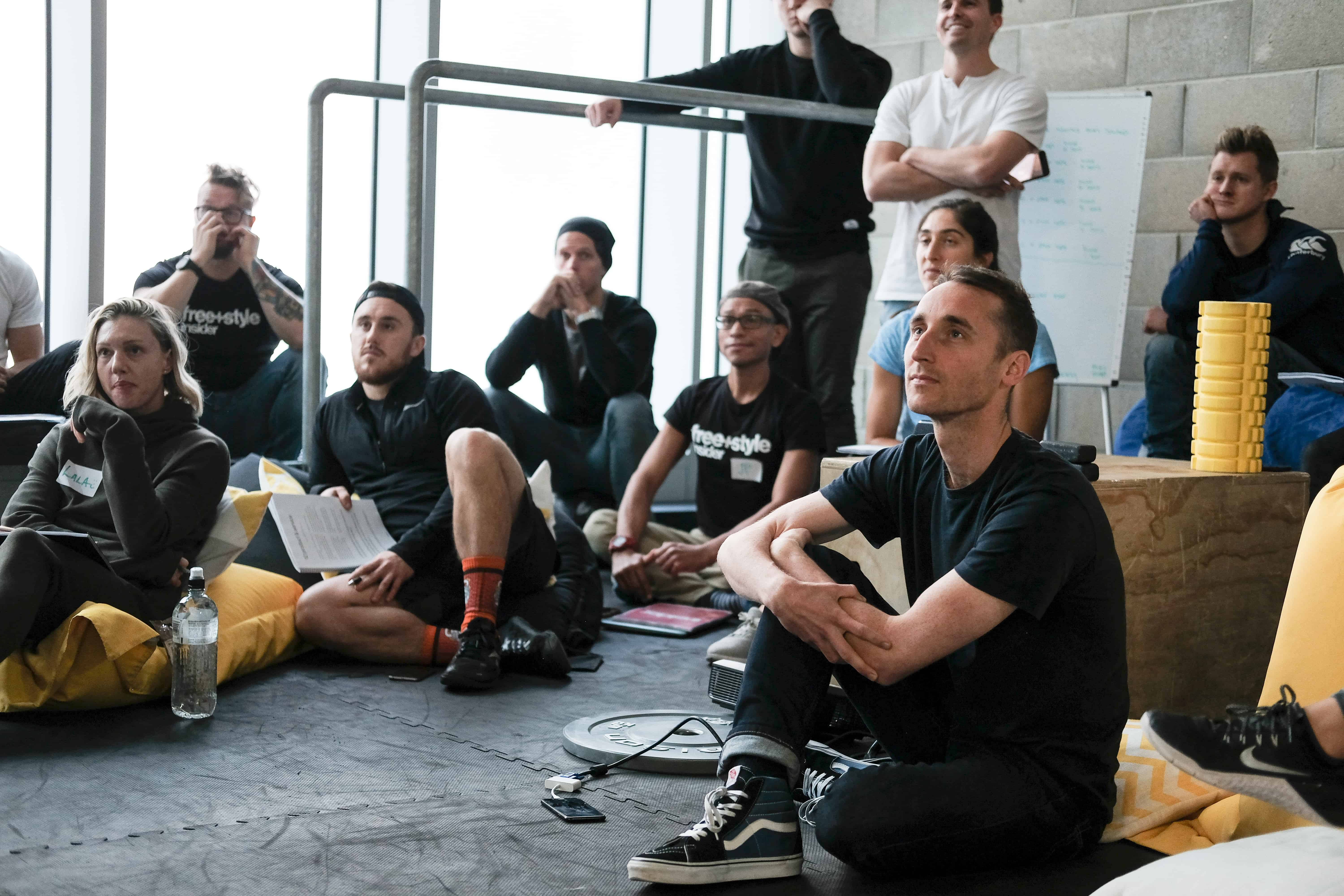 Movement
Our body is the vehicle we have to navigate life and serves as a bridge for getting to know our best self.
Development
Choosing to take full responsibility for our personal development leads to a state of ultimate freedom.
Connection
All that you see in others lives in you. Learning to see that and working with it is the way to true health.
"My goal is to assist as many people as possible in becoming physically, mentally, and emotionally fit. When you are fit you can move into a state of being that translates into purposeful action. Being purposeful in our actions is the key to unlocking true success.

One of the most effective ways for developing fitness is through community and that is my reason for creating the INSIDER Circle."
- Carl Paoli
Movement Practice
Programs & Seminars
Freestyle Connection Movement Seminar that includes Carl's Freestyle Method and the practical application of his New York Times Bestselling Book, Freestyle.
Valued at $295
Muscle Up Master Program includes 28 Days of detailed programming designed to assist all levels in learning how to do a muscle-up on bar and rings and for the advanced practitioner to take their performance to the next level.
Valued at $195
Move Strong Program includes 79 movement progression videos plus a 4 Phase Program dedicated to developing movement quality from strength, stamina, and endurance perspective.
Valued at $100
 Self-Mastery
Active Reflection
Thinking Clearly a space is dedicated to guiding the community members toward achieving their lifestyle aspirations.
Valued at $195 / session
21-Day Guided Journaling is an immersive experience into the power of writing for self-discovery and developing mental clarity.
Valued at $45
Take A Look is a space dedicated to sharing one's practice and getting constructive feedback.
Valued at $100
Coffee Club is a gathering of insider minds dedicated to unlocking the meaning of practice, self-expression, personal development, and contribution to our respective communities and the planet.
Live Events
Monthly Workshops
Lifestyle Design on the structure of our personal operating system and how to identify our habits, roles, priorities, and how we can reorganize ourselves to make decisions that lead to living a more meaningful life.
Valued at $100
Being Clear on how to design and create with the intention of delivering a powerful message.
Valued at $45
Move Like You Care the importance of developing movement awareness, creating complete movement progressions, and I will address the principles for developing transferable skills.
Valued at $100
Fit To Be on the practices of Emotional Fitness.
Valued at $25
The price of the Programs + Workshops =  + $1,200
The INSIDER Circle includes these programs, workshops,
and NEW monthly content for $59.80/month
Note: You can cancel your membership at anytime.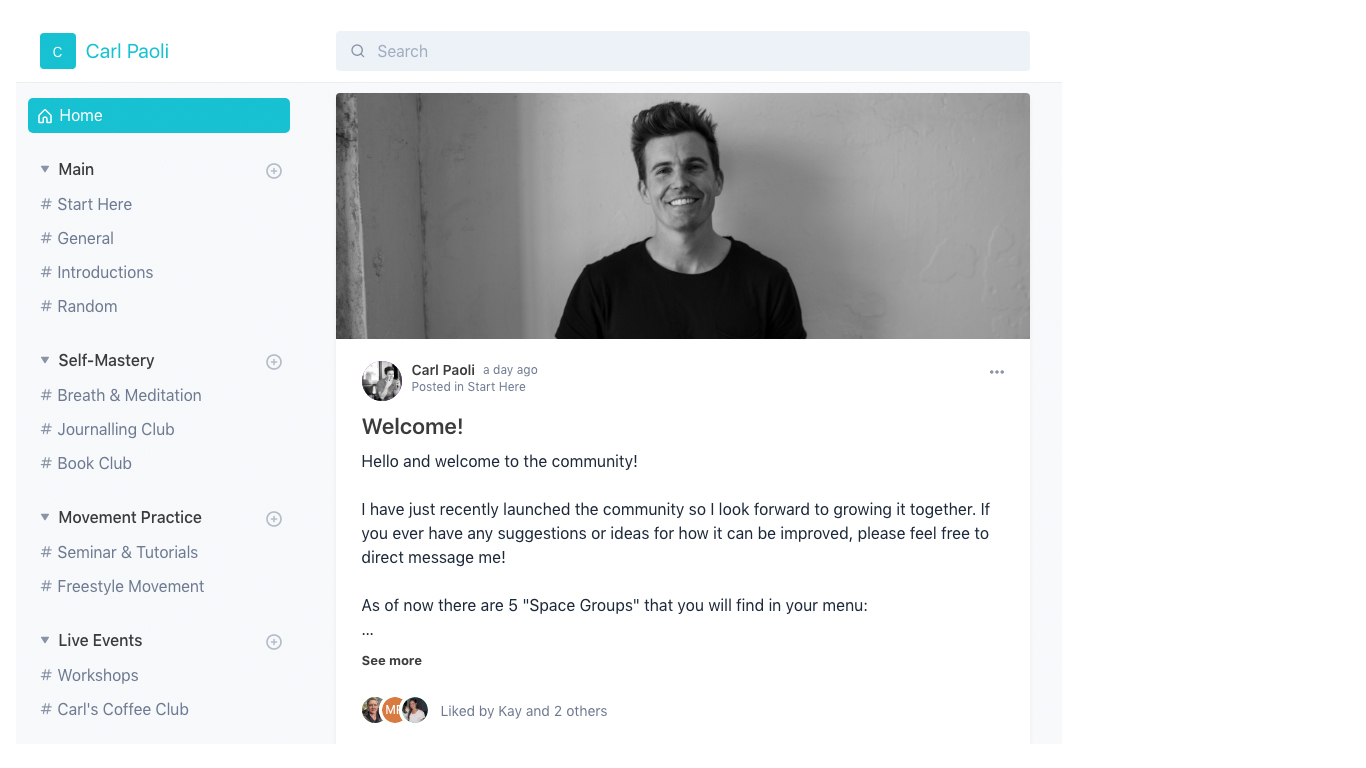 What to Expect As A Member
With your INSIDER Pro membership, you will get access to all of Carl's content. Weekly Mentorship Sessions, Workshops addressing specific topics on the practices of Self-Mastery and Movement (Including the Muscle Up Master Program, Move Strong Program, and the Freestyle Connection Seminar) in addition to, Lectures on various topics, and Coffee Club, where the members of the community get a chance to meet each other and engage in meaningful conversation around all that we are working on in the workshops and much more.
These live events are supported by additional content that you can find in the different designated spaces in the community.
I have been looking all around this space/community for the last two days. It is amazing!! Seeing how you have taken so much of what you have created and put it together and how it relates builds connections. So much thought, meaningful work contained within here. It is very encouraging. Thank you so much for the membership. Wow!!
- Kay L.